AquaSave Super Pervious Pavers
CEMETILE offers a wide range of products catering to the landscape and construction industry in western India. With the biggest assortment of interlock pavers, chequered tiles, concrete retaining wall system, hollow and solid construction blocks, fly ash bricks, crush sand and aggregates; CEMETILE is a one-stop shop for all your civil projects.
AquaSave Permeable
pavements help restore the natural water cycle
& offer an environmentally sustainable, cost effective and beneficial long term approach to on-site and urban drainage systems.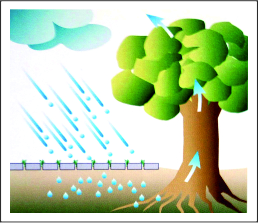 Strength:
AquaSave pavers are manufactured in M20 Concrete grade.
Flow rate:
A high void content of approx.25% allows for water infiltration rate of up to 1.0 litre per second per Sq.ft.
Sizes:
200x200x60mm and 80mm,
400x400x60mm 150x150x60mm
Colors:
Grey,Dark Grey,Terracotta & Brown
Additional Sizes & Colors may be available